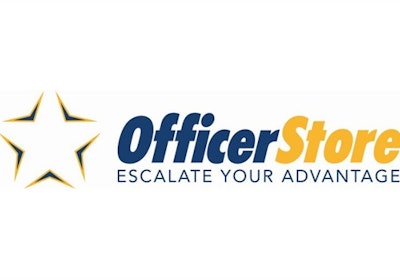 Witmer Public Safety Group, Inc., multi-channel distributor of public safety equipment and supplies, has announced the acquisition of Heroes Apparel of Richmond, Va. With this acquisition Witmer Public Safety Group continues to fulfill its motto of Equipping Heroes by expanding its footprint into Virginia.
Jim Witmer, Chairman and CEO of Witmer Public Safety Group, Inc., commented, "This most recent acquisition will expand our capacity to serve fire, law enforcement and EMS customers in the state of Virginia. It also provides us with an excellent storefront in Richmond, and an additional website. We are proud to add this strong business and well-recognized name to our family of companies. Similarly, we are excited to welcome Heroes Apparel's employees to the Witmer Public Safety Group family."
James W. Witmer, Vice President of Sales, said, "The synergies of our two companies could not be ignored and made us a perfect match for each other. As part of this acquisition we've managed to build out an experienced sales force to cover Virginia's public safety professionals with an unmatched assortment of the equipment, supplies, and uniforms that they need. Our goal is simple: to be as valuable to our customers as possible and to solve their problems as quickly and effectively as we can. Over the coming months we will focus ourselves on service opportunities as well as remodeling the showroom in Richmond to include even more of the products that our customers expect to find when shopping with TheFireStore, OfficerStore, or theEMSstore."
Paul Hartsoe, Co-Owner of Heroes Apparel said, "Becoming a part of Witmer Public Safety Group will greatly expand our abilities to meet and exceed the needs of our current customers as well as attract new customers." Lee Smoyer, Co-Owner, went on to say, "The potential for both companies to benefit greatly from this new relationship is what brought this acquisition to fruition. We couldn't be more excited to see what the future holds."
About Witmer Public Safety Group, Inc.
Witmer Public Safety Group, Inc. has proudly served the fire, law enforcement, and EMS markets since 1996. Known internationally for its vast product assortment and ecommerce websites, Witmer Public Safety Group is excited to expand its sales and retail presence to Virginia. For additional information, please call (800) 852-6088 or visit the corporate site at www.WPSGInc.com.
About Heroes Apparel, LLC
Heroes Apparel specializes in providing uniforms and equipment for individuals and departments in the public safety industry. They have over a hundred years of combined experience and their goal is simple - deliver the kind of customer service and timeliness that customers not only want - but deserve.