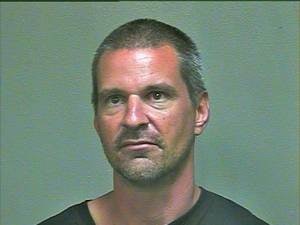 A man was killed Saturday morning by Oklahoma City police after he had taken an officer's gun and opened fire on officers.
Jeremy Michael Sherbon, 34, of Oklahoma City, was fatally shot about 2:30 a.m. Saturday in a shootout with officers, police said.
Officers Saturday responded to a reported robbery at a 7-Eleven store in the 3600 block of N Pennsylvania Avenue. When Sgt. Tyrel Hynd arrived on the scene, he found Sherbon, who fit the robber's description.
A physical altercation broke out between the officer and Sherbon, police Capt. Paco Balderrama told NewsOK.com. During the fight, Sherbon took Hynd's gun and fired at Hynd, missing him, Balderrama said.
Two backup officers, Master Sgt. Matt Wallace and Master Sgt. Jeff Fale, then arrived. Sherbon fired several shots at those officers, Balderrama said. The two officers then returned fire, killing Sherbon. Hynd was treated and released from a hospital for an injury, police report