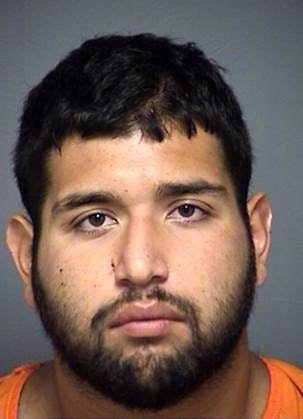 Mesquite, Texas, police said they arrested a man who stabbed two police officers at Eastfield College Monday.
According to the Mesquite Police Department, 22-Year-Old Miguel Sarinana was found in an unused classroom of the C building by an Eastfield College police officer during a routine check at 9:47 p.m. Sarinana attacked and stabbed the officer several times after the officer tried to interview him.
Officials told NBCDFW.com that a second officer went to assist and was also stabbed several times. After stabbing both, Sarinana ran into a neighborhood east of the campus.
"The first officer, after he was cut multiple times, chased the suspect across the parking lot and into the adjoining neighborhood," Mesquite Police Department spokesman Brian Parrish said. "He was literally holding his wounds while looking for the suspect."