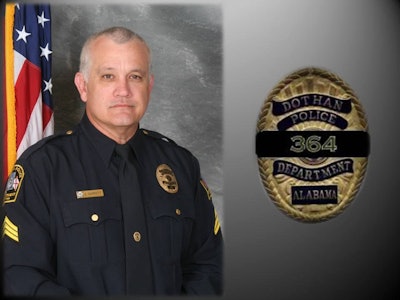 A veteran Dothan (Ala.) PD officer died Monday morning after collapsing during a run on the Westgate Park trail, reports the Dothan Eagle.
Dothan Police Maj. Steve Parrish confirmed Sgt. Jeffrey W. Garrett was taken to Flowers Hospital after experiencing pain in his side and collapsing during a run on the trail at Westgate Park.
"He was on duty and he's our training supervisor and he was doing some PT this morning," Parrish said.
Parrish said local rescue took Garrett to Flowers Hospital. He said Garrett and a couple of other officers were running the 3.3-mile trail between 8:30 and 9 a.m. at Westgate Park when he experienced the pain in his side.
Garrett was a U.S. Marine Corps veteran who had served with the Dothan Police Department for 22 years and was assigned as the training supervisor, reports ODMP.org. He is survived by his wife, three children, and two stepchildren.