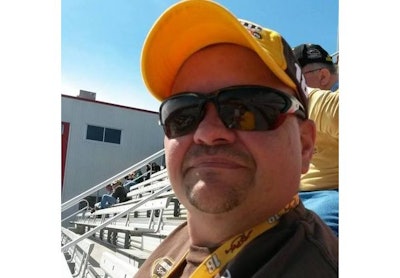 An Alton, Mo., police officer who is also a firefighter died after a crash on Monday. Eddie Johnson Jr., 45, was on his way to a house fire six miles west of Alton when he lost control, went off the left side of the highway, hit a driveway approach, and rolled his police cruiser several times. He was ejected from the vehicle, reports KY3.
State troopers think Johnson was not wearing his safety belt.
Besides being a full-time police officer and volunteer fire chief, Johnson also was an Oregon County reserve sheriff's deputy. He'd been fire chief since 2010 and worked in the Alton Police Department for nine years. His wife and three children survive him.