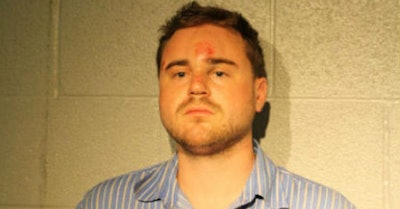 A Northwest Side man joined runners for a portion of the Chicago Marathon on Sunday morning while fleeing police, according to authorities.
The man drew the attention of Chicago police officers after he began bumping into marathon spectators along a stretch of River North, according to police accounts. When the man saw officers, he bolted—bumping into more spectators and even some marathoners around the 200 block of West Superior Street—along Mile 12 of the marathon route, authorities told the Chicago Tribune.
Officers chased the man and tackled him to the ground, according to Chicago police. While arresting the man, police say, officers discovered he was carrying illegal drugs.
The suspect, identified as Bryan Duffy, 29, of the 3900 block of West Belmont Avenue, was charged with two misdemeanor counts of resisting arrest and obstructing a police officer, and one misdemeanor count of reckless conduct, in addition to one felony count of possession of a controlled substance, according to police.