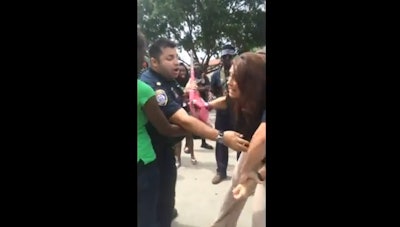 A military veteran was detained but not charged by Valdosta State University police after she approached a group of protesters on campus who were walking on an American flag and took it from them.
Michelle Manhart, an Air Force veteran and former Playboy model, said she was not planning to take the flag from the group, but she had heard about the group's recent demonstrations on the southern Georgia campus and wanted to take action.
"I did not want anything like this, but I got a call from a student who told me that the flag was on the ground, and they were walking on it," said Manhart. "I was just going over there to pick up the flag off the ground. I don't know what their cause is, but I went to pick it up because it doesn't deserve to be on the ground."
Manhart said she was taken into custody by VSU police officers who then returned the flag to the demonstrators. She admitted to The Valdosta Daily Times that she resisted arrest after seeing the flag being returned.
The group reportedly declined to press charges against Manhart. The officers attempting to detain her also declined to press charges for resisting.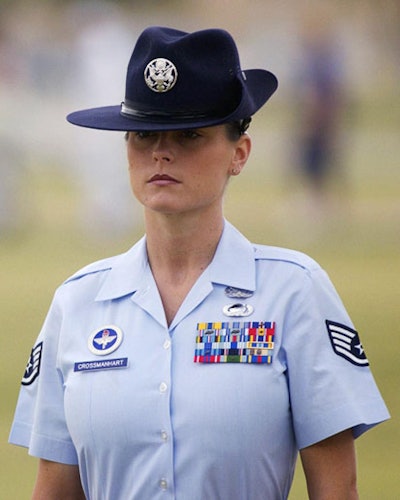 Manhart lives in Valdosta. She is planning a pro-flag rally for next week.