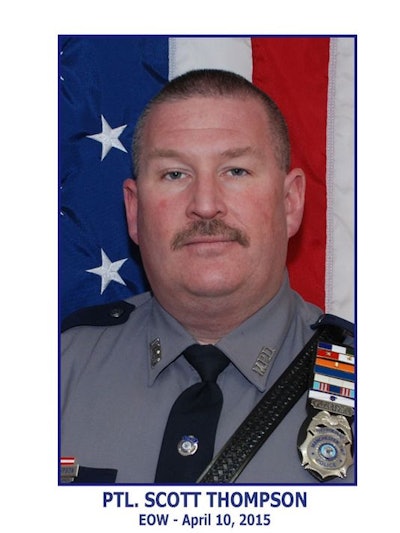 A 16-year veteran Manchester Township, N.J., police officer died Friday of an apparent heart attack.

Scott R. Thompson collapsed while exercising in the police headquarters gym, according to a release from the department. He was taken to Community Medical Center in Toms River, where he was pronounced dead, the Asbury Park Press reports.

He was 47 years old. He is survived by his wife, Tracy, and daughters Kelsey and Sydney.