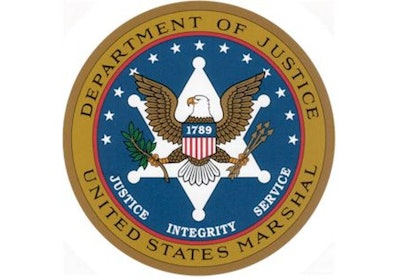 Deputy U.S. Marshal Josie Wells died after he was shot Tuesday morning in Scotlandville, La., near Baton Rouge while executing a warrant on a double homicide suspect.
Pointe Coupee Sheriff Bud Torres, who was at the scene of the shooting, said the marshal and others had been looking for Jamie D. Croom, a 31-year-old man who was wanted in the double murder of a brother and sister outside a New Roads nightclub the morning after Mardi Gras, reports the Advocate.
Croom is suspected of shooting the deputy marshal, Torres said, and was also shot and taken to a hospital.
Kevin Harrison, the U.S. Marshal for the Baton Rouge area, said the deputy marshal was "gravely wounded" while executing a warrant on Croom. The marshal was from Mississippi.
The FBI and Baton Rouge Police Department will conduct a joint investigation into the shooting.