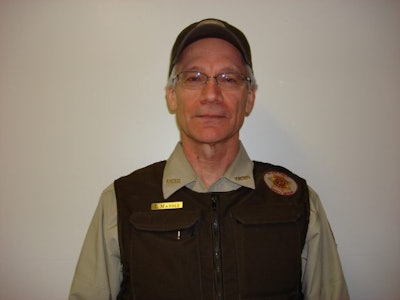 Leroy B. Dick Jr., 44, of Manokotak was sentenced to 99 years in jail for killing unarmed Alaska Village Public Safety Officer Thomas Madole on March 19, 2013, reports the Alaska Dispatch News.
A jury convicted Dick of first-degree murder of an on-duty law enforcement officer at a trial in Dillingham last November. Dick had admitted to killing Madole on several occasions after he was taken into custody, and his lawyers never disputed during the trial that he had done so. Rather, they asked the jury to find Dick guilty of a lesser-included charge of second-degree murder.
The conviction of first-degree murder of a law enforcement officer likely sealed Dick's fate behind bars. Alaska's Legislature set a mandatory 99-year prison sentence for that crime.
"Society," said Assistant Attorney General Gregg Olson, who prosecuted the case, has "asked law enforcement officers to walk into harm's way," and he noted that village public safety officers do so unarmed.
Luan Madole said she believed that had her husband been armed that day, the outcome might have been different.