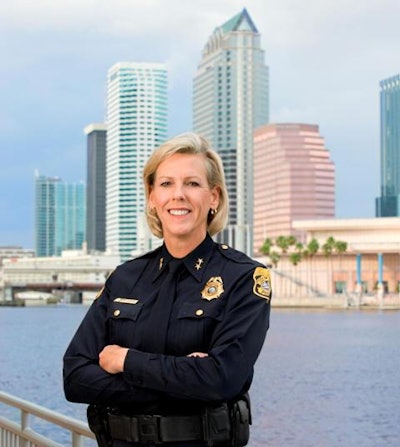 Tampa police Chief Jane Castor testified Monday in Washington, D.C., about ways to keep police officers safer, focusing her comments on the importance of social media as a tool for delivering real-time information to officers on the street.
Testifying before a presidential task force on modern policing techniques, Castor said that as information travels faster, thanks to cellphones, officers are arriving at crime scenes earlier. While this increases chances of catching criminals, it also puts officers in greater danger, she said.
"To enhance officer safety in these situations, we must put information in our officers' hands at comparative speeds," she said, adding that her staff monitors social media for information they can relay to officers as they approach a scene, the Tampa Bay Times reports.