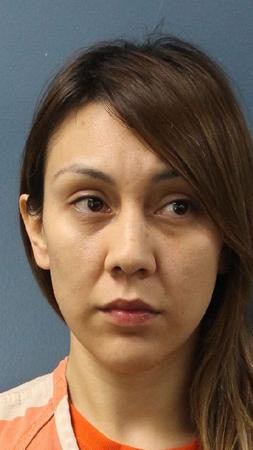 The ex-wife of a California police officer has been arrested in connection with his murder, the Tulare County Sheriff's Department said Saturday.
Erika Sandoval, 23, of Visalia was arrested about 5 p.m. on suspicion of murder, Sheriff Mike Boudreaux said during a news conference.
Sandoval was taken into custody a day after homicide detectives began investigating the shooting death of Daniel Green, an 11-year veteran of the Exeter Police Department," the Los Angeles Times reports.
"We are confident that we have the sole person responsible for this homicide," Boudreaux said. "The evidence tonight has concluded that she is the person responsible for the death of Officer Green."
Green, 31, was found dead Friday with multiple gunshot wounds at his home in Goshen. Boudreaux said co-workers went to his house to check on him after he failed to show up for work.