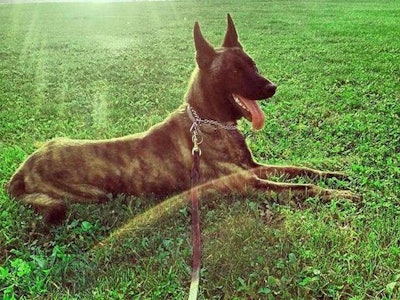 A suspect and a police dog died during a law enforcement operation along the border of Montague and Wise counties in Texas Wednesday afternoon.
The Texas Department of Public Safety said it all started around 2:30 p.m. when Montague County deputies attempted to arrest a man on an outstanding warrant. The suspect displayed a gun and drove away, with the deputies in pursuit.
DPS said the suspect abandoned his vehicle and fled into a wooded area. A K-9 officer named Pepper from the Wise County Sheriff's Office was released to flush out the suspect. But when the Dutch Shepherd located the man, he opened fire and killed the dog.
Officers returned fire, killing the suspect. His name was not released, WFAA TV reports.