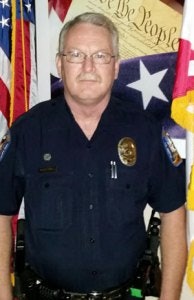 Officer Roger O'Dell of the Town Creek (Ala.) Police Department died Wednesday morning while on a call. He had just picked up two juvenile detention facility escapees at an apartment complex, and was on his way back into the apartment when he collapsed.
One of the juveniles was able to get from the back of the cruiser to the police radio to call dispatch for help. Unfortunately, it was too late. O'Dell died instantly from a heart attack, reports WHNT TV.
He leaves behind a wife and four children.