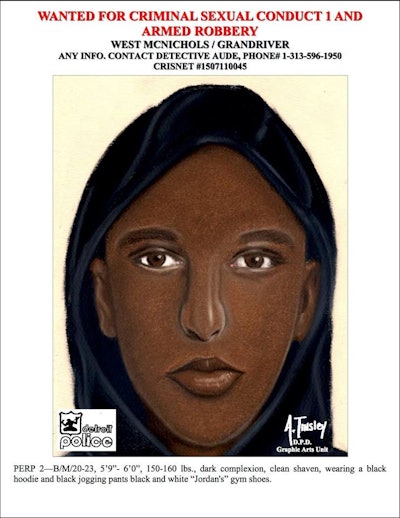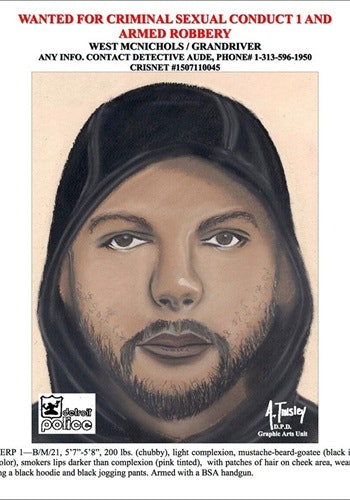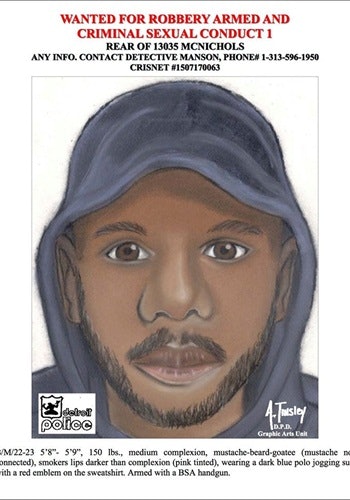 Police in Detroit are searching for multiple suspects who are accused of robbing two young couples at gunpoint in Detroit. Police say the men then gang-raped the women while forcing the male victims to watch.
The two attacks happened two hours apart on Thursday night, in the area of the 13000 block of West McNichols on Detroit's northwest side. In each case, the couples were out walking when the attackers approached them, armed with handguns.
"It's horrifying," police Deputy Chief Charles Fitzgerald MLive.com.
Police say six men took part in the first attack with all six of them raping the woman.
"One of the men produced a gun, pointed it at both victims and advised them to go to an alley. Both victims complied. They were forced to the ground. The male victim was forced to watch the female victim get sexually assaulted. Their clothing was taken."