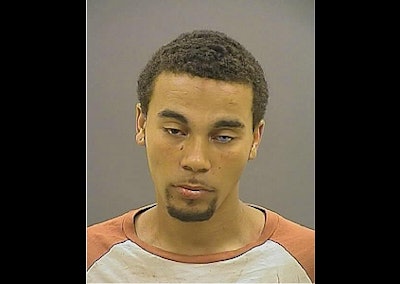 A Baltimore police officer who was stabbed several times early Saturday morning while responding to a domestic incident has been released from the hospital.
The officer was stabbed in the face and neck multiple times by a man around 2:15 a.m. at the Varsity Apartments, a University of Baltimore student housing complex, police said.
"It is with great happiness that we are able to tell you the officer who was horrifically assaulted Friday night has been released from the hospital," Lt. Sarah Connolly of the Baltimore City police Public Information Office told WBAL TV.
Authorities arrested James Goss, 20, at the scene of the crime. He was charged with aggravated assault and attempted murder.