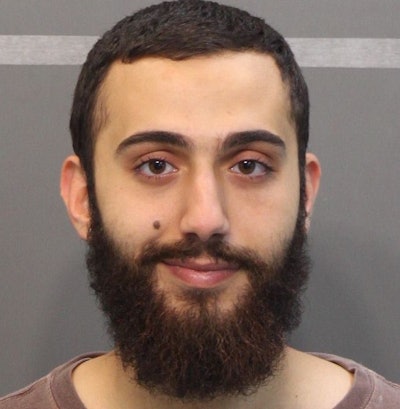 The gunman who targeted U.S. military service members in a late-morning shooting—killing four Marines and wounding a police officer—Thursday in Tennessee was a 24-year-old electrical engineer who had grown up in Chattanooga as part of a conservative Muslim family.
Mohammad Youssef Abdulazeez was born in Kuwait but moved with his family to the United States as an infant after the start of the Persian Gulf War and became a U.S. citizen, according to accounts given by friends and one of his sisters.
His family was rooted in the community of Hixson, a Chattanooga suburb. His father, Youssef, was employed by Chattanooga's Public Works Department. A senior U.S. law enforcement official told the Washington Post that Abdulazeez's father was investigated by the FBI several years ago and put on the terrorism watch list but was later removed.
A few months before Thursday's shootings, Abdulazeez had a scrape with the law. In April, he was charged with driving under the influence in Chattanooga, according to court records. A booking photo from the arrest shows him with a half-smile and a full beard. He was to appear in court July 30.