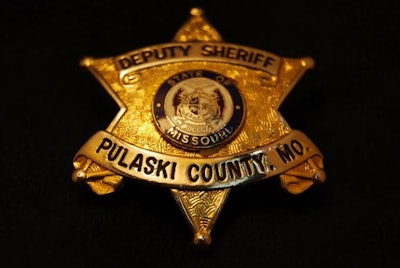 A Pulaski County, Mo., detective is recovering after he was attacked by a dog during the arrest of a former police officer, reports KMIZ.
David Milcendeau, 56, was arrested without incident for sexual assault charges. He was a former police officer.
During the apprehension a German shepherd broke his chain and attacked a County detective. The dog caused significant, but not serious, injuries and attempted to attack other deputies at the scene.
Witnesses said the suspect's dog was known for being vicious, and was put down.