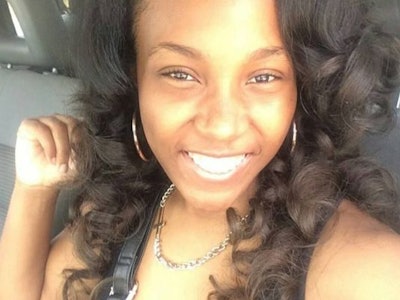 A grieving mother and police officer has used social media to share an open and heart-felt letter to the person who is accused of killing her daughter.
Imani Ruffins is a New Orleans Police officer and the mother of Milan Arriola, a 20-year-old woman who was shot and killed Friday night in Gentilly.
In a post on Facebook, "A letter to my daughter's killer,' Ruffins said she felt sorry for Will Reed, 20, the accused gunman in her daughter's death.
Ruffins' daughter Milan Arriola was found Friday evening inside a Chevrolet Camaro at North Broad Street and St. Bernard Avenue. The NOPD told WDSU Arriola, seated in the passenger side of the vehicle, was suffering from multiple gunshot wounds. She was taken to a hospital, but died from her injuries.
According to the NOPD, officers learned that Arriola was originally shot at the intersection of Humanity and Allen streets. The unidentified driver of the car drove to North Broad Street and St. Bernard Avenue after the shooting. A motive for the shooting has not been divulged.
Arriola's father is a New Orleans Fire captain. Her uncle is jazz trumpeter Kermit Ruffins.