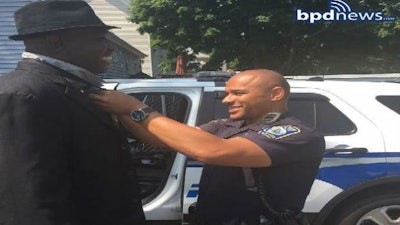 Boston police officers are used to people asking them for help. But one officer took it a step further Sunday, when a man approached him with a unique problem.
The officer was on his regular tour of duty in Hyde Park, and the man was on his way to church. The problem was he didn't know how to tie his necktie, CBS Boston reports.
The officer helped the man without hesitation, and said he was happy to help.