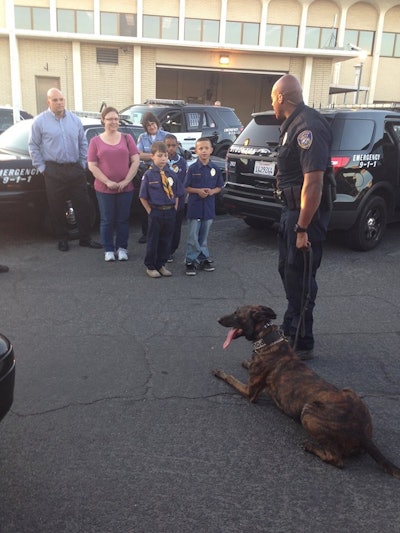 Stockton police say that one of its dogs died Tuesday when the air conditioner on the patrol car of his officer-handler failed.
Suffering from the heat, the dog was rushed to a veterinarian where he was pronounced dead.
"It is with great sadness that we must inform you that one of our Police K9s, Nitro, died," the department posted on its Facebook page.
Police said that the dog was deployed when officers were working a call about 4 p.m. Tuesday in the 8600 block of Santa Paula Way. Officers were there to arrest a man on numerous warrants.
Nitro caught the suspect when he fled, police said. Ramon Garibay, 19, was arrested on suspicion of resisting arrest and the outstanding warrants.
After being deployed, the dog was returned to the police car while his handler assisted other officers with a crowd that was gathering. The department told the Sacramento Bee it appears the air conditioner in the K-9 patrol unit stopped working, resulting in the animal overheating.