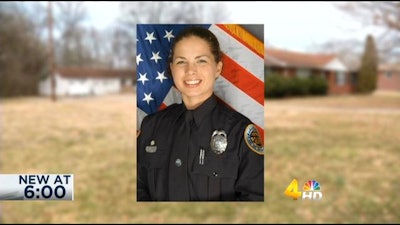 Lieutenant Morgan Ford was a rising star in the Metro Nashville Police Department. She was the youngest woman ever to make lieutenant.
Ford was highly decorated, highly regarded and had hopes of becoming Nashville's first female chief of police.
But one January night while police were looking for a missing boy with autism, everything changed.
Ford sat down with Channel 4 and pored through the 238-page investigation of what happened on Jan. 12 in north Nashville.
On the night of Jan. 12, police were looking for a boy with autism when they came upon an abandoned house that was now being used to house pit bulls.
Field training officer Ryan Russell reported from the scene he could see an empty house full of dogs. There was an open window and police entered to search for the boy, but found dogs instead.
Russell said the dogs were scarred and filthy and appeared to be bred for fighting. He called Ford, his supervisor, to ask what to do. She said to remove the dogs.
Six dogs were taken to an animal hospital, and Ford and Russell each took one puppy home.
The next day, homeowner Delbert Porter reported a burglary, leading to an internal investigation into why police went into a home and took someone's property.
"You can look at the conditions, there was probable cause that the owner could have been guilty of animal cruelty," Eaton said. "It would have been inhumane to leave those animals."
Ford resigned.
Ford has now joined the Army and is a candidate for officer's school.