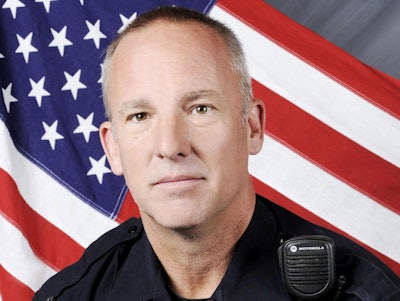 A Rio Rancho, N.M., police officer died at the hospital after being shot late Monday night, and police are still searching for a suspect, reports KOAT.
The officer, identified as Gregg Benner, made a traffic stop near Southern and Pine Tree around 8 p.m. Monday. He and the suspects, a man and a woman, made contact, but the vehicle took off. The officer stopped the vehicle again and that's when Rio Rancho police said the situation turned violent.
Police said the suspects shot the officer. He was taken to University of New Mexico Hospital where he was later pronounced dead.
Rio Rancho Police Captain Paul Rogers said Benner was a 49-year-old Air Force veteran who had been with the department about four years.
One person is in custody, but police put out a BOLO on the SUV the suspects reportedly fled in.