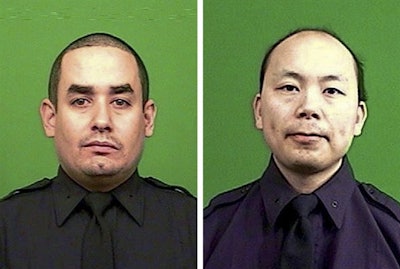 President Obama has signed into law a measure that will require instant nationwide "Blue Alerts" to warn about threats to police officers and help track down the suspects who carry them out, reports USA Today.
The Rafael Ramos and Wenjian Liu National Blue Alert Act of 2015 is named for the two New York Police Department officers killed in an ambush attack last December.
The law requires the Justice Department to create a notification system relating to assaults on police officers, officers who are missing in the line of duty, and credible treats against law enforcement. The system is modeled after Amber Alerts for abducted children and Silver Alerts for missing seniors.
"This was one of our top legislative priorities this session and is a significant development that will help protect the protectors of our communities," said Jon Adler, president of the Federal Law Enforcement Officers Association (FLEOA). "This new system will provide valuable, timely, and location specific information regarding the serious injury and/or line of duty death of a law enforcement officer, while maintaining the anonymity of the law enforcement officer involved."