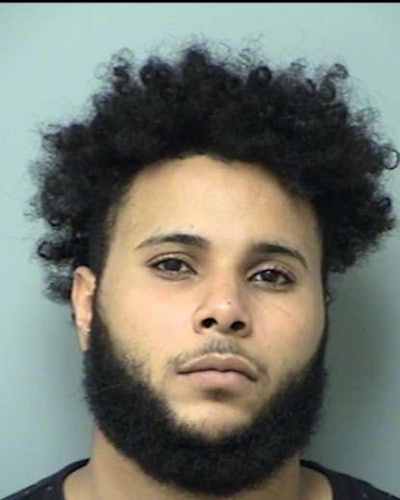 An off-duty Jacksonville, Fla., police officer stopped an attempted carjacking in St. Johns County about noon Monday by handcuffing the suspect and pinning him to the ground until deputies could get there, according to the Sheriff's Office in St. Augustine.
The police officer — whose name has been redacted from the incident report — witnessed a man pull a woman out of her car in the Denny's parking lot near the Flying J truck stop in St. Augustine, the Sheriff's Office the Florida Times-Union.
The police officer ran to the car, pulled his firearm and identified himself as an off-duty police officer, according to an incident report.
The suspect advanced toward the officer, so the officer put his gun away and wrestled the man to the ground where he handcuffed him and waited until deputies arrived.
Lorent J. Pion, 19, of Miami Gardens was charged with carjacking and battery and jailed in lieu of $10,000 bail.