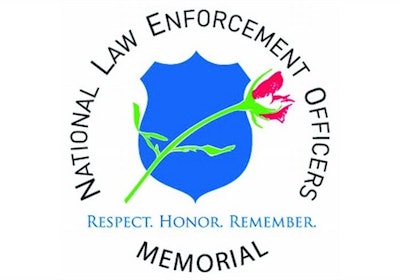 The National Law Enforcement Officers Memorial Fund is encouraging those who can't attend in person to register to watch the Candlelight Vigil webcast online during National Police Week.
Five days from now, NLEOMF will hold the 27th Annual Candlelight Vigil, honoring the 273 officers whose names were added to the Memorial this year.
It's a powerful experience to be there, with a congregation of law enforcement supporters, honoring the sacrifice of some of our nation's finest men and women. Many may be joining in person, but it's an experience no supporter should miss.
You can show your support for law enforcement officers by registering to watch the Vigil webcast online on May 13 at 8:00 pm EDT.
This week, NLEOMF also announced its second annual partnership with Clear Channel Outdoor Americas and iHeart Radio to honor the 273 officers we lost with a digital billboard campaign on over 1,100 displays around the country and radio PSAs on 858 stations nationwide.
The billboards will honor lost officers in their local areas, building up to the Candlelight Vigil next week. Watch for Clear Channel billboards in your area and let your friends, family, and coworkers know about them and to watch the Vigil.