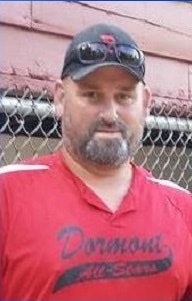 An Allegheny County (Pa.) Sheriff's Office detective died Tuesday after suffering a medical emergency, a spokesperson for U.S. District Attorney David Hickton's Office told Channel 11 News.
The spokesperson said Det. Paul J. Koropal was participating in the execution of federal search warrants at 11 locations in Fayette County at the time of the medical emergency. He reportedly told his partner he wasn't feeling well and was taken to the hospital.
Fayette County Coroner Dr. Phillip E. Reilly told Channel 11's news exchange partners at TribLIVE that the detective died of a suspected "cardiac event" about 2:30 p.m. in the emergency room of Uniontown Hospital.
Koropal is survived by his wife and two children.