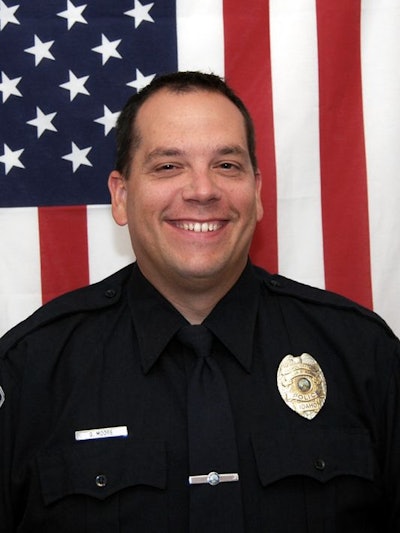 A northern Idaho police officer shot by a man who stole his patrol car died of his injuries Tuesday evening, police said.
Sgt. Greg Moore died at 5:50 p.m. at Kootenai Health in Coeur d'Alene, Idaho, police spokeswoman Sgt. Christie Wood said in a statement. Moore was shot about 1:30 a.m. Tuesday after checking on a suspicious person in a neighborhood, Coeur d'Alene Police Chief Lee White said.
Police arrested a 26-year-old man after a car chase that reached speeds of 125 mph and ended when a police dog dragged the man from his hiding place underneath a commercial truck.
Jonathan Renfro appeared in court Tuesday afternoon and was charged with attempted murder, theft of a police vehicle, theft of an officer's gun and being a felon with a gun. Bail was set at $2 million. He was held in the Kootenai County, Idaho, jail, the Associated Press reports.