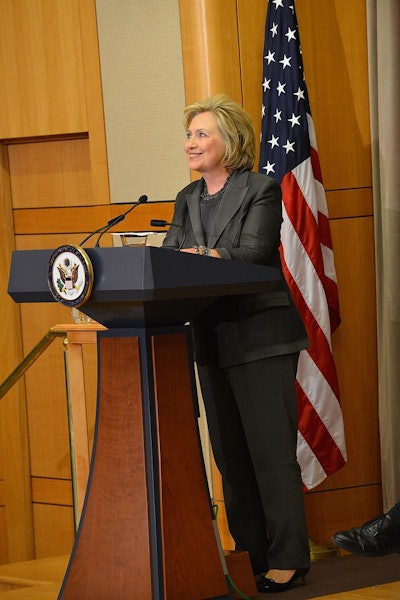 Diving into the debate over police use of force, Democratic presidential hopeful Hillary Clinton on Wednesday urged police departments throughout the country to use body cameras and urged an end to excessive prison sentences that burden black communities, reports Reuters.
In a speech at New York's Columbia University, Clinton called on America "to come to terms with some hard truths about race and justice" in the aftermath of this week's Baltimore riots.
Clinton addressed the violence in Baltimore, where rioters looted stores and burned buildings to the ground on Monday following the funeral of a 25-year-old black man who died after suffering injuries while in police custody.
"There is something wrong when the trust between law enforcement and the communities they serve breaks down as far as it has in many of our communities," Clinton said.
She said body-worn cameras for police should be "the norm everywhere."