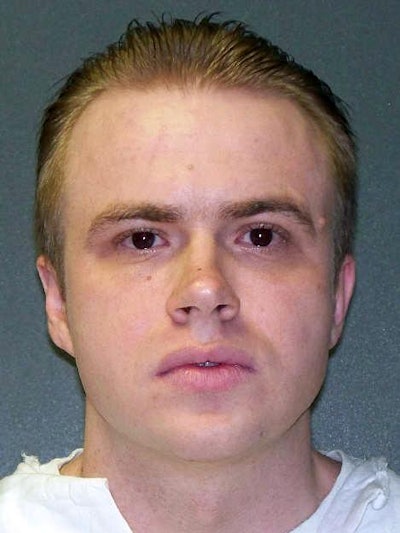 A Texas judge on Tuesday halted the execution of an inmate convicted of stabbing a corrections officer to death more than 15 years ago, reports the Associated Press.
Robert Pruett received the reprieve from Judge Bert Richardson just hours before he could have been taken to the Texas death chamber at a Huntsville prison. Richardson's order was in response to a motion from Pruett's attorneys, who sought new DNA tests on the piece of metal used to kill 37-year-old officer Daniel Nagle in December 1999 at a South Texas prison.
Pruett, 35, would have been the seventh inmate put to death this year in Texas. His lawyers contend he is innocent.
The judge said it's unlikely but "not impossible to conceive" that results of new tests could be favorable to Pruett. He ordered the tests to be complete and results available by May 28.