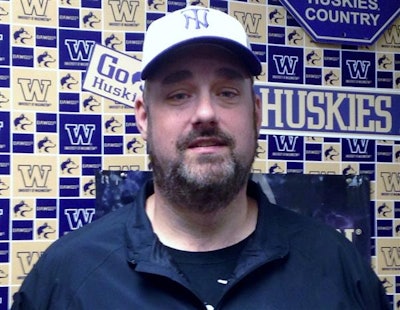 A popular teacher at North Thurston High school in Lacey, Wash., is being credited with stopping an active shooter on campus Monday morning, reports KCPQ.
Lacey Police said the shooter had been taken into custody and no one was injured.
Students told Q13 FOX News the staff member who halted the shooting before it could escalate was Mr. Brady Olson, and a school district spokesperson confirmed this.
Student Rodolfo Ruedas told Q13 FOX News he was preparing for a normal Monday morning when he heard people shouting about someone having a gun. He said as he ran by the school's commons area he saw Olson and the school resource officer holding down someone on the floor. Rudeas said he believed that person to be the shooter.
Olson released a statement through the school district about the incident, saying in part, "I would like to say how happy I am that everyone is safe after today's incident. I would also like to take this opportunity to praise all the police agencies that were involved, especially our Student Resource Officer, (SRO) Ed McClanahan. All agencies responded quickly and acted with the utmost professionalism."