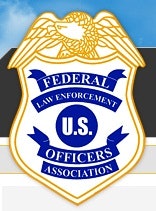 Today the Senate rejected a bill that would have authorized withholding federal funding from "sanctuary city" governments that choose not to cooperate with federal immigration officials. Don Mihalek, Legislative Director of the Federal Law Enforcement Officers Association (FLEOA), issued the following response:
"Once again, Washington's political game-playing has allowed the Senate to abdicate its responsibility to protect the American people. Sanctuary Cities pose a threat to their citizens and to the safety of the officers charged with defending them.
The policy of the Department of Homeland Security (DHS) is to find and remove criminal and dangerous individuals who have come to this country illegally. Sadly, we have seen the ramifications when this policy is not followed. Innocent people like Kate Steinle have died at the hands of these individuals who, had they been reported, would have been removed from the streets of America and not pose a continued threat.
Sanctuary cities should be penalized if they do not comply with federal law, and the Senate should undertake real immigration reform as opposed to their current "do no harm" approach.
This effort to reform our broken system is the product of Senators Toomey, Grassley and Vitter's tireless leadership and we applaud their persistence on this issue."
The Federal Law Enforcement Officers Association (www.fleoa.org) is the largest nonprofit, nonpartisan professional association that exclusively represents over 28,000 active and retired federal law enforcement officers from over 65 agencies.