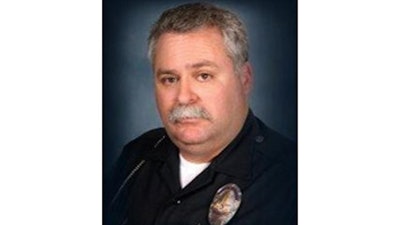 A grand jury has indicted a Pacoima, CA, woman on murder and other charges in connection with a 2014 crash that killed a Los Angeles police officer, the L.A. County district attorney's office announced Wednesday.
Qaneak Shaney Cobb, 35, was charged last year with murder, drug possession and gross vehicular manslaughter while intoxicated, after prosecutors alleged she rear-ended Officer Christopher Cortijo while he was on his motorcycle in Sun Valley, crushing the veteran cop between two cars, reports the Los Angeles Times.
The grand jury indicted Cobb on the same three counts, according to court records made public Tuesday. The indictment replaces the preliminary hearing that otherwise would have occurred, meaning the case could go to trial sooner.
Cobb pleaded not guilty when the indictment was unsealed Tuesday, the district attorney's office said. She is due back in court Oct. 26. Prosecutors said Cobb, who has prior convictions for grand theft and drug possession, could face life in prison if convicted.