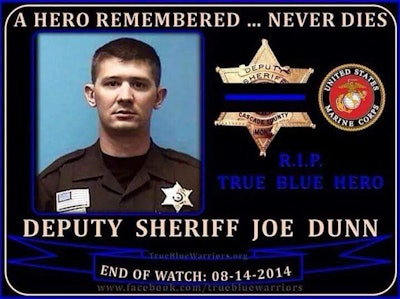 Adam Sanchez, Jr., has been found guilty of killing Cascade County (MT) Sheriff's Deputy Joseph Dunn by running him over during a high-speed car chase in August 2014, reports KRTV.
The Billings jury returned the guilty verdict on Wednesday after more than two weeks of testimony. Sanchez was charged with five felonies and was found guilty of deliberate homicide, criminal endangerment, assault with a weapon, negligent criminal endangerment, and assault on a peace officer.
Sentencing will occur in Cascade County in about six weeks. Sanchez is currently serving a 20-year prison term for previous offenses.
Related: