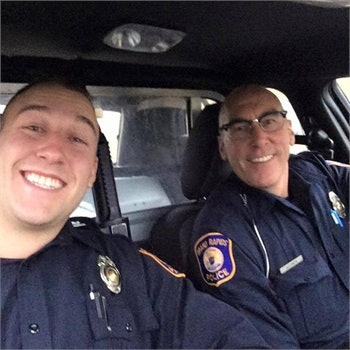 A Grand Rapids, MI, officer worked one of his last shifts with his son overnight, reports Fox West Michigan.
Det. Les Smith is retiring today after 25 years with the Grand Rapids Police Department. Tuesday night, he worked the night shift with his son, Tyler, who is also a Grand Rapids officer.
The department tweeted out the picture of the two Wednesday morning after their shift.