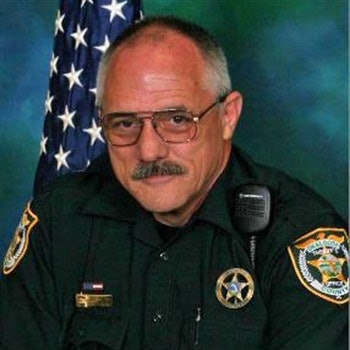 Okaloosa County, Fla., Sheriff Larry Ashley has confirmed that veteran deputy Bill Myers has died from injuries in a morning shooting after serving papers to the suspect, who is also dead, reports WJHG.
Investigators say Myers, 64, had just finished serving a domestic violence injunction to 33-year-old Joel Dixon Smith at a law firm in Shalimar around 8:20 a.m. Deputy Myers was walking outside when he was shot multiple times in the back, including a gunshot wound to the rear of his head.
Investigators say Smith, the suspect in the shooting, then drove to a Comfort Inn and Suites in Niceville where he barricaded himself inside a room.
After an hour and a half of negotiations, the suspect came out of his room with a weapon at 11:13 a.m. Deputies responded and the suspect was struck and taken to Fort Walton Beach Medical Center where he later died. No members of the SRT Unit were injured.
Myers was a 25-year veteran of OCSO who had retired in 2013 then rejoined the force in January 2015 to work part-time. According to the Pensacola News-Journal, he is survived by his wife, three sons, and a granddaughter.