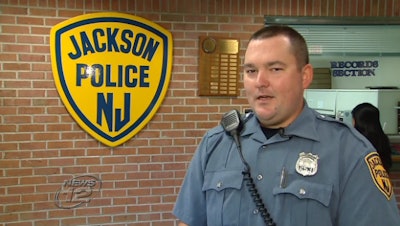 A Jackson Township ,N.J., police officer is being praised for helping an elderly woman in need.
Officer James Reynolds responded to 84-year-old Eleanor Metzker's home after she used her medical alert system.
"I went into her house, met with her and she was sitting at her table and she was rambling on about needing to eat dinner," Officer Reynolds says.
Metzker told News 12 that she lives alone and gets around by using a walker. She told Officer Reynolds that she was in need of her medication, which can only be taken with food. Unfortunately her medical aide that was there earlier hadn't plugged in Metzker's microwave.
"She only has two plugs and can't reach the outlet with her walker," says Officer Reynolds. "I assisted her in plugging in her microwave."
However, that's not where the officer's assistance ended. Metzker told Officer Reynolds that she had already prepared meals from a food service company. The Jackson police officer then made the meal for Metzker.