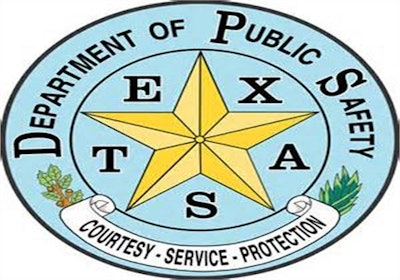 A manhunt is now underway after three Texas Department of Public Safety (DPS) Troopers and one from Virginia were injured early Sunday afternoon during a routine traffic stop near Conway, Texas.
Two of the troopers were taken to an Amarillo hospital; one was treated on scene, but not transported.
The Texas Rangers are now looking for Victor Apodaca, 25. Authorities say Apodaca is still at large, ABC 7 reports. Apodaca is wanted out of Clovis, N.M., for several counts of stolen firearms, possession with intent to traffic methamphetamine and heroin, and distribution of marijuana.
Trooper Chris Ray of the DPS told CBS 10 after troopers pulled over the vehicle, the driver got out of the car and began a scuffle with the troopers.
During the scuffle, the driver of the vehicle jumped back into his car and took off. At this point, troopers tried to stop the runaway-vehicle, and according to Trooper Ray, were either thrown off the vehicle or hit.
The presence of the Virginia trooper was not explained.