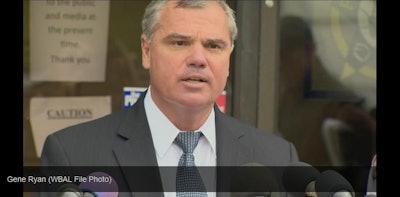 A $6.4 million settlement for the family of Freddie Gray was formally approved Wednesday by a Baltimore financial board despite complaints from the police union president that the deal was "obscene."
Mayor Stephanie Rawlings-Blake and the other four members of the city's Board of Estimates unanimously approved the deal, which covers the city, police department and the officers included in wrongful death claims brought by Gray's family.
Announcement of the Baltimore deal Tuesday had brought an angry response from Fraternal Order of Police president Gene Ryan, who urged the Board of Estimates to reject it. He said the settlement would damage efforts to return to "pre-riot normalcy" – and the relationship between the city and its police officers, USA Today reports.
"To suggest that there is any reason to settle prior to the adjudication of the pending criminal cases is obscene," Ryan said.