VIDEO: Firefighter Kills Sheriff's Deputy Wife, Self
A Southern California firefighter fatally shot his wife, a sheriff's deputy, inside their home before turning the gun on himself in an apparent-murder suicide, the Los Angeles County Sheriff's Department said on Monday, reports KTLA.
Deputies initially responded to a report of a "woman screaming" at approximately 10 p.m. on Sunday in the city of La Canada Flintridge, according to a Sheriff's Department's news release.
Based on a preliminary investigation, it appeared the couple had been involved in some sort of fight or altercation when the husband opened fire, Lt. David Coleman of the sheriff's Homicide Bureau said at an early morning news conference.
Deputies arrived at the residence and found the victim, who suffered an apparent gunshot wound and was pronounced dead at the scene. She was identified by the Sheriff's Department as Cecilia Hoschet, a 2-year veteran of the department. She was 32 years old and worked at the inmate reception center of the L.A. County jail.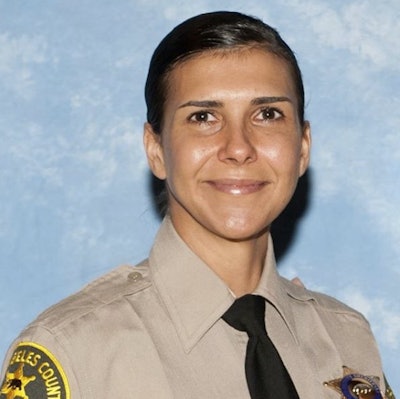 Investigators later learned that the husband, a Los Angeles County Fire Department firefighter named James M. Taylor, drove to a county fire facility in Pacoima and apparently died of a self-inflicted gunshot wound.
The couple has a 6-year-old son, and he was home at the time of the fatal shooting.
The lieutenant said the man took his son after the shooting and dropped him off a family member's house before heading to the facility.
Hoschet's fellow deputies have established a GoFundMe account "in an effort to contribute to (her) son's future."