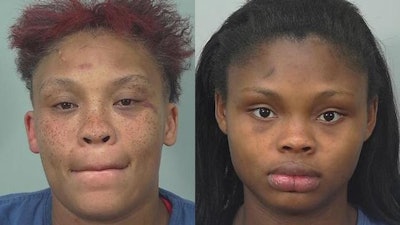 A Madison, Wis., police officer was confronted by a crowd and punched after a street fight on Prairie Road Wednesday night, according to a release from Madison police, reports WISC-TV.
The officer stopped in the area of Prairie Road and Jacobs Way around 6:20 p.m. after spotting a large number of people in the street. He said that as he approached he saw a woman punch a man in the face, and he could see that the woman had a can of pepper spray.
The officer said that as he went to arrest the woman he was surrounded by a crowd that was voicing anti-police sentiments, including "We need to start killing these officers."
Police said the woman's daughter was grabbing the officer while trying to free her mother. The officer said he tried to defuse the situation by explaining to the crowd that the woman had just punched someone and was armed with pepper spray. Police said his words were ignored, and the struggle with the two people continued.
The older woman punched the officer in the face and grabbed him by the throat, according to the release.
The two women were arrested when more officers arrived.
"He demonstrated fantastic patience and restraint in dealing with these folks," Madison Police Department Capt. Vic Wahl said. "He was able to literally get assaulted in the midst of a large crowd and still take these women into custody without causing any injuries to anyone."