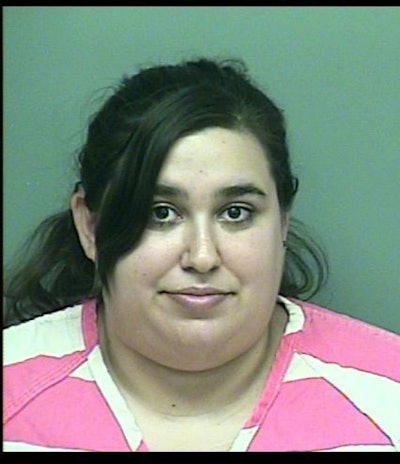 Monica Foy, a Sam Houston State University student, has come under fire for a tweet she sent out in the wake of the shooting death of Harris County deputy Darren Goforth.
Goforth was killed Friday in an apparent ambush shooting while he pumped gas.
Foy's tweet on Tuesday questioned why so many people cared about Goforth's death and suggested that he might have deserved to be shot. She also wrote that Goforth had "creepy perv eyes."
Late Tuesday night her Twitter mentions were full of angry messages regarding her tweet.
Montgomery County Sheriff's Office spokesman Brady Fitzgerald told the Houston Chronicle on Wednesday that they received a call stating that Foy had an outstanding warrant for assault causing bodily harm out of Harris County.
She was arrested at her home in the county after deputies checked the system.
After Foy was taken into custody she bonded out a short time later, Fitzgerald added. The charge is likely a misdemeanor A.