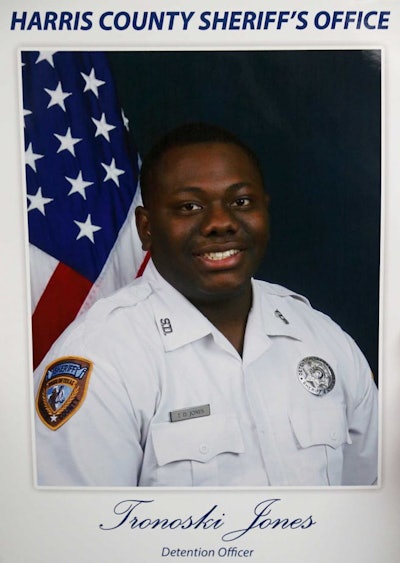 Medical examiners have ruled that heart disease killed a Harris County, Texas, jailer who died Thursday during an altercation with an inmate while moving him to another part of the jail, reports the Houston Chronicle.
Tronoski Jones, 26, died of atherosclerotic and hypertensive cardiovascular disease, according to a preliminary report from the Harris County Institute for Forensic Sciences posted Friday on the agency's website.
Jones's death was ruled to be of "natural causes," and not homicide or accident, the coroner's office determined.
During a news conference Thursday, Sheriff Ron Hickman praised Jones' service. He had been a detention officer almost four years.