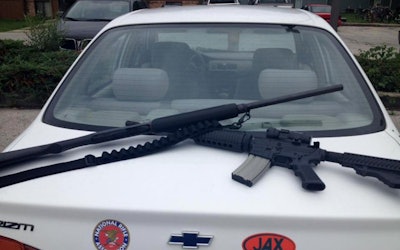 The Boston Police Department said Sunday its officers thwarted what could have been a massacre at the Pokemon World Championship held in the city this weekend.
Boston police arrested James Austin Stumbo, 27, and Kevin Norton, 18, on Saturday "because of threats of violence made over social media." When police searched Stumbo and Norton's vehicle parked in a garage several blocks from the Pokemon event, they found a shotgun, AR-15 assault rifle, a hunting rifle, and 250 rounds of ammunition.
Stumbo and Norton are charged with several firearm charges including unlawful possession of a firearm and unlawful possession of ammunition, the Daily Beast reports.
"The BPD detectives did a great job in the stop and prevention of a potential tragedy," said Superintendent Paul Fitzgerald, commander of the police department's Bureau of Intelligence and Analysis.