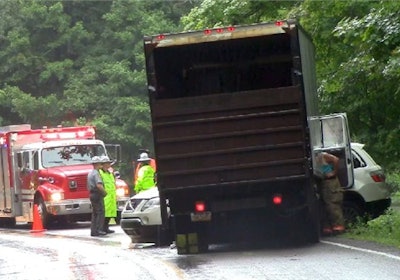 A Mercer County, Pa., police officer and his son died in a two-vehicle crash on Thursday.
State Police say 41-year-old Jeremiah Christner Sr., of Greenville, and 17-year-old Jeremiah Christner Jr. were in an SUV that went out of control on Greenville Sheakleyville Road and ran into an oncoming truck in the opposite lane, WFMJ TV reports.
Christner Sr., a member of the Greenville-West Salem Police department, was driving the SUV.
According to the police report, Christner's vehicle went out of control on a curve and spun around 90 degrees before being struck at approximately 10 a.m. The road surface was wet at the time of the crash.