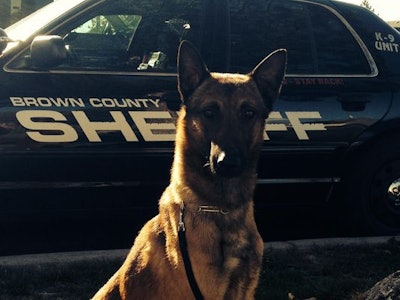 A Brown County (Wis.) Sheriff's Office K-9 died Wednesday while in a squad car on special assignment at Whistling Straits for the PGA Championship, reports WISN.
The Sheriff's Office said Wix was in the squad car with the air conditioning on, and his partner, Deputy Austin Lemberger, checked on the dog throughout the morning.
But at about 12:30 p.m., Lemberger found Wix unresponsive. The air conditioning unit was not functioning, and the K-9 heat alarm did not activate.
Wix, 3, was a male Belgian Malinois and had been a part of the department since April 2014.
He was a dual purpose patrol dog trained in tracking and explosive detection.