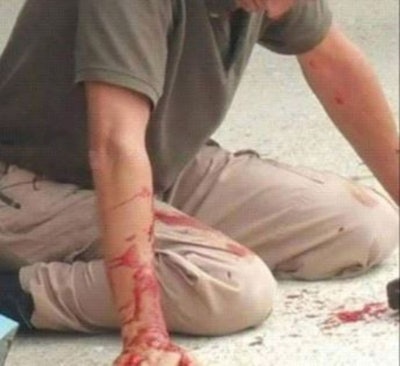 A Center Point, Ala., man with a violent past is now charged with attempted murder in the pistol-whipping of a Birmingham police detective during a traffic stop Friday morning.
Police have identified the suspect as 34-year-old Janard Shamar Cunningham, also known as Janaris Shavar Cunningham. He has at least a half dozen convictions dating back to 1999, and as many arrests in which charges were dismissed during the same time period.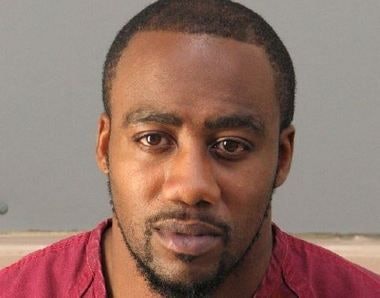 Cunningham is charged in the beating of a detective who is a six-year veteran of the force. Authorities said Cunningham stole the detective's gun and then repeatedly hit him in the head until the detective stopped moving.
Police have not publicly released the name of the detective, but said he was released from UAB Hospital Friday evening without being held overnight. He is now resting at home with his family, said Lt. Scott Thurmond.
It all began just after 11 a.m. Friday when the detective, in plain clothes and an unmarked car, stopped a maroon 2012 GMC Yukon. Cunningham got out of the vehicle despite the officer's demands, and began to question the detective about why he was being stopped. A tussle followed and the suspect hit the detective in the head with his own weapon.
Not long after the attack, photos began to surface on social media showing the detective lying face down on the pavement. Another photo showed him bloody and kneeling, but awake. In some cases on Facebook, the photos were accompanied by words of support for whoever beat the detective.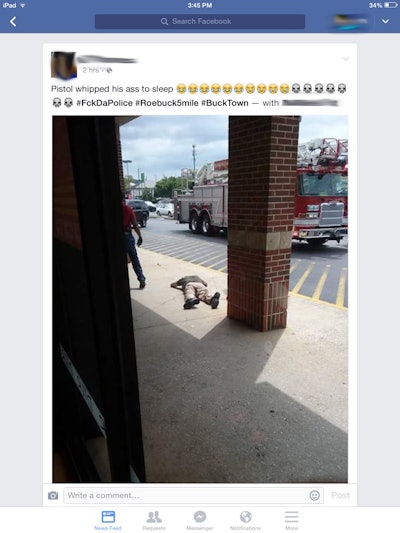 Officers are angry that any photos were shown at all, but even more so that there were some who mocked the incident. "He was laying there lifeless and people were standing around taking pictures,'' said Birmingham police Sgt. Heath Boackle, president of the Fraternal Order of Police. "If the tables were turned, and that was a suspect lying there, they would be rioting."