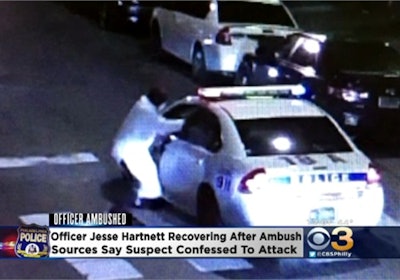 The FBI says it's investigating the ambush shooting of a Philadelphia police officer as a terrorist attack.
FBI Director James Comey spoke briefly about the investigation Wednesday in Pittsburgh.
Police say Yeadon resident Edward Archer told them he was acting in the name of Islam when he opened fire on Officer Jesse Hartnett's marked cruiser on Jan. 7 at a Philadelphia intersection. The officer was severely wounded.
Archer is charged with attempted murder but hasn't entered a plea. His mother says he had been hearing voices and felt targeted by police, ABC News reports.