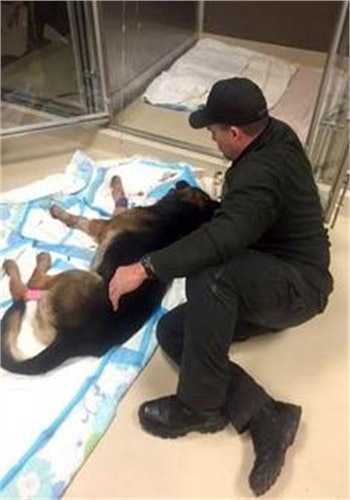 A judge has set a $5 million bond for a man charged with fatally shooting a Canton, OH, police dog.
Kelontre Barefield, 22, is charged with aggravated burglary and assaulting or harassing a police dog, the Associated Press reports.
Canton police say the 3-year-old German shepherd named Jethro died Sunday after being wounded during an investigation of a grocery store break-in. Police say Barefield shot Jethro three times. The dog's police handler returned fire and shot Barefield in the leg.