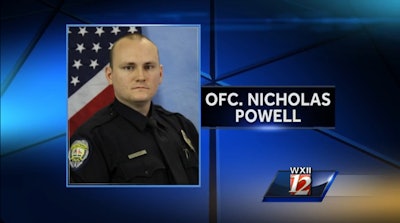 A Winston-Salem, NC, police officer and a suspect were wounded in a shooting following a traffic stop early Monday morning.
The incident was reported just before 2 a.m. on Business 40 east near Lowery Street and Martin Luther King Jr. Drive. Officer Nicholas Powell, 27, was dragged a quarter mile and shot multiple times, while the suspect, Gary Lynn, 26, of Raleigh, had a single gunshot wound, said Winston-Salem police Chief Barry Rountree.
None of the injuries are considered life-threatening, and both were treated at Wake Forest Baptist Medical Center.
Rountree said it appears all the shots were fired from Lynn's weapon, and no law enforcement officials fired shots, WXII TV reports.